Around the world our LFC International Academies provide young players with an opportunity to develop, learning new techniques and skills, all under the guidance of our coaching staff.
We offer something different and something unique by developing players both on and off the pitch, educating them through experiences that will shape their progression into young adults and giving them skills that can be used throughout their lives.
Our overall aims are to bring LFC to our young fans around the world and to demonstrate just how special our football club is.
Wherever you are lucky enough to attend a LFC coaching programme we hope you have fun and enjoy learning how to play 'The Liverpool Way'.

Jürgen Klopp, Manager
Liverpool Footballklubb er den beste klubben i verden.
Som en stor LFC-familie har vi et ansvar for å gi unge spillere rundt om i verden tilgang til det beste miljøet og de beste trenere. Dette er hva vi ønsker å oppnå med våre internasjonale akademier.
Ved å følge den samme læreplanen som vi leverer til våre spillere på LFC-akademiene kan vi sikre at alle deltagerne får den aller beste fotballutdannelsen fra trenerstaben vår. Det er svært viktig å utvikle spillernes ferdigheter både på og utenfor banen, og våre internasjonale akademier gjøre nettopp dette.
Jeg er svært stolt over å være en ambassadør for dette fantastiske akademiet. Denne rollen tillater meg å ta LFC til våre unge fans over hele verden og vise dem hva det betyr å være en del av LFC-familien.

Ian Rush - LFC Legend & Soccer Schools Ambassador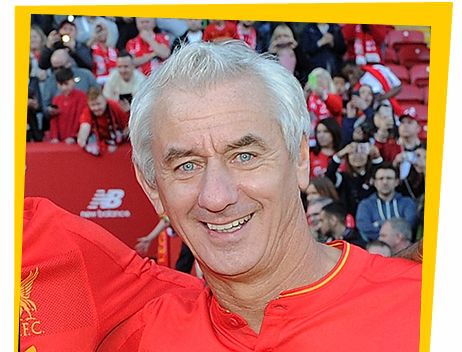 Å SPILLE THE LIVERPOOL WAY
Liverpool Footballkubb er anerkjent over hele verden som en av eliteklubbene med et verdensomspennende rykte. Vi setter vår ære i å skape det beste miljøet for utvikling av unge spillere, både som fotballspillere og som mennesker.
Vi har en veldig spesiell filosofi som er godt kjent av våre spillere, ansatte og fans, er anerkjent over hele verden, og gjør at vi skiller oss bort fra andre fotballklubber. Karakteristikk av «Playing the Liverpool Way" var ikke mer tydelig enn i 2005 og Champions League-finalen. Lagånd, hardt arbeid, besluttsomhet og evne til å overvinne hindringer i livet, og ikke minst spille med verdighet og fair play. Disse er alle verdier og egenskaper vi ser etter i våre spillere.
De siste 50 årene har klubben vært i forkant av både britisk og europeisk fotball, og har vunnet mange mesterskap og europeiske klubbturneringer. I løpet av denne tiden har det vært en konsekvent tradisjon for å utvikle toppspillere, særlig fra Liverpool-akademiet: Steven Gerrard er det ultimate eksempel på et "hjemmelaget" talent som rangerer på toppen av den verdensomspennende sporten.